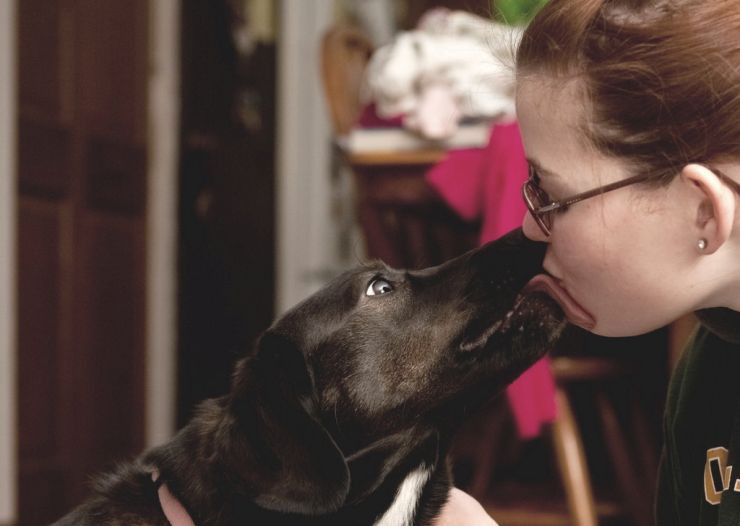 How do you feel about letting your dog lick you in the face (or elsewhere!)? It turns out there are many sides to the answer and expert opinions aside, people seem to embrace dog kiss as a welcome sign of affection.
This week on DOG TALK we replayed an "evergreen" show about whether you should allow your dog to lick your face. The cautionary tale about the practice of face licking created some controversy, both times around!
The interview grew out of a New York Times article quoting Dr. Nandi Neilanjan, who warned about the transmissible pathogens people can get from their dogs' saliva, like worms, e. coli, and more.
Responses came rapid fire, with the first comment coming from a major voice in the field of animal wellness and behavior: Dr. Nick Dodman, the Tufts University Professor Emeritus, who until recent retirement had run the animal behavior department of Tufts veterinary school. He wrote immediately to take on Dr. Neilanjan's theory. "She completely missed the fact that face licking by dogs increases your immunity to a number of infections," Dr. Dodman said, "And besides, zoonoses are really rare."
A devoted radio listener, Jill on Long Island, had this to say:
"Oh please! I'm almost 58 years old and every square inch of me has been licked daily for most of those 58 years by a myriad of dogs and I've never had an issue.
I would agree that it's best to be cautious if  you have an open wound, you shouldn't let your dog lick it, but that's about it. We're becoming a society of germaphobes. Dog love does far more good than harm."
Frankly, I posted the New York Times article and raised the subject on the air because I love to send out flares into cyberspace and see where they land. Shake everybody up a bit.  Personally, I have to admit to not really liking being licked, which is odd for a dog person. [But I would never let my dogs know that – and ruin their desire to connect with me?! Never! So lick they do, enthusiastically.
I'd love to know your thoughts if you'd like to write me: RadioPetLady@gmail.com.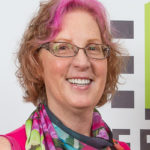 Tracie Hotchner is a nationally acclaimed pet wellness advocate, who wrote THE DOG BIBLE: Everything Your Dog Wants You to Know and THE CAT BIBLE: Everything Your Cat Expects You to Know. She is recognized as the premiere voice for pets and their people on pet talk radio. She continues to produce and host her own Gracie® Award winning NPR show DOG TALK®  (and Kitties, Too!) from Peconic Public Broadcasting in the Hamptons after 9 consecutive years and over 500 shows. She produced and hosted her own live, call-in show CAT CHAT® on the Martha Stewart channel of Sirius/XM for over 7 years until the channel was canceled, when Tracie created her own Radio Pet Lady Network where she produces and co-hosts CAT CHAT® along with 10 other pet talk radio podcasts with top veterinarians and pet experts.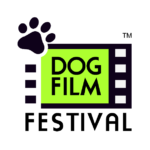 Tracie also is the Founder and Director of the annual NY Dog Film Festival, a philanthropic celebration of the love between dogs and their people. Short canine-themed documentary, animated and narrative films from around the world create a shared audience experience that inspires, educates and entertains. With a New York City premiere every October, the Festival then travels around the country, partnering in each location with an outstanding animal welfare organization that brings adoptable dogs to the theater and receives half the proceeds of the ticket sales. Halo was a Founding Sponsor in 2015 and donated 10,000 meals to the beneficiary shelters in every destination around the country in 2016.
Tracie lives in Bennington, Vermont – where the Radio Pet Lady Network studio is based – and where her 12 acres are well-used by her 2-girl pack of lovely, lively rescued Weimaraners, Maisie and Wanda.