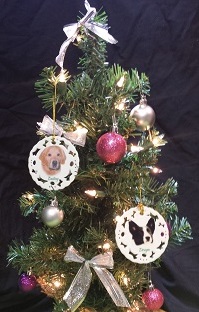 Due to the success of last year's personalized Christmas ornament, the National Canine Cancer Foundation has a new design for Christmas 2013.
On one side of the ornament you can put a picture of your dog and their name. On the other side will be the NCCF Christmas logo and year.
Halo is a proud supporter of the NCCF which is dedicated to eliminating Cancer as a major health issue in dogs by funding grants directly to Cancer researchers who are working to save dogs lives by finding cures, better treatments and accurate, cost effective diagnostic methods in dealing with canine Cancer.
Visit the NCCF web store for more information and details to order.